Take a CPD Online | The Best CPD Courses
What is CPD?
CPD stands for Continuing Professional Development. The goal of CPD online courses is to improve and update skills. They are usually taken later on in an individuals career so that their standard of work is continually improving.
Both individuals and businesses use CPD courses. They can help individuals to explore new pathways in their career, respond to changes in the industry and commit to professional development. Businesses ensure that their employees undertake CPD courses. This is because they have been shown to greatly benefit business environments.
CPDs are generally short courses. They do not require a long period of time, but they are frequently taken. CPDs can be taken in person with events, but CPD online courses are very common and especially popular since 2020.
This article will outline the types of CPD online courses that you can take and the difference between formal and informal CPDs. In addition, it will explain which organisations commonly use CPDs and their benefits on your future development.
Which Organisations Use CPDs?
Many different organisations require their members to take CPDs. They have a required number of CPD hours that candidates must achieve. Other institutions require members to take CPDs but not with a specific number of hours needed. They focus on relevancy to the individual. Some examples include:
Chartered Institute of Building (CIOB)
The CIOB have a regulation which states that members must use CPDs to maintain their knowledge. Although a specific number of hours are not addressed, they do monitor CPDs and ensure that members make a conscious effort to discover their weaknesses and build upon them.
Royal Institute of Chartered Surveyors (RICS) 
RICS required its members to have 20 CPD hours per year, 10 of which should be formal hours. At the end of the year, they must be recorded.
Chartered Management Institute (CMI)
Additionally, the CMI also require members to undertake CPDs, they too do not require a particular number of hours but they do expect a high level of dedication to continuing professional development.
Association of Planning Engineers (APE)
The Association of Planning Engineers (APE) asks its members to take regular CPD sessions to ensure that they are contributing to their learning annually. Members of the APE should choose CPDs with learning outcomes that relate to their professional area.
This list is not by any means exhaustive and most institutions/ associations offering educational facilities will require members to evidence their CPD. It has become accepted worldwide as the standard required to ensure that the candidate continually updates and improves their skills.
What Types of CPD Can You Access Online?
The College of Contract Management is an online college who offers CPD online courses. They provide formal CPD hours which are required for many associations. They can also be taken for those who do necessarily require hours but do want to update and improve on their skills from previous education.
There is a whole range of CPDs that we offer. We offer many within the construction industry and would allow you to develop your skills for memberships such as RICS or CIOB. Here are a few examples:
Construction Related CPDs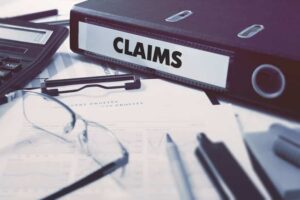 Claims Preparation –

This CPD online course is a short course with 10 formal CPD hours. It allows you to understand the process of construction claims. In addition, participants will be able to understand the circumstances in which a claim can be brought as well as increasing the success. Participants also get a signed certificate at the end, to indicate the number of hours that were taken. 

Managing Projects with JCT Contracts – This is also 10 formal CPD hours. Moreover, participants learn how to draw up JCT Contracts to ensure that there are no disagreements within the project and reduce the chance of losses. Knowing about this subject area is hugely useful for multiple areas of the construction industry profession.
Risk Management – This CPD online course is ideal for those who have to assess risk within a construction project. Such individuals include engineers, managers and surveyors. They ensure risks and losses are minimised.
This list of CPDs are not exhaustive and we offer many other construction-related courses.
However, it is not only construction CPDs that we offer. We also offer many in business-related areas and we are continually adding to our list.
Other CPDs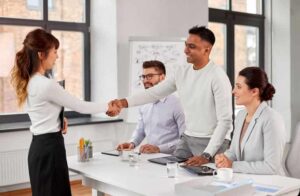 Interview Coaching and CV Writing – This CPD course is highly popular for those who have the basic goals of improving their professional abilities. It is ideal for those who would like to learn how to improve their CV without having to dedicate lots of time. In total it covers 10 hours and by the end candidates have the skills to become confident in interviews and boost their CV quality.
Google Adwords – This CPD online course trains candidates to help grow their business by using the Google Adwords tool. This CPD course teaches candidates about competitive marketing, monitoring campaign performance and many other techniques to boost sales or traffic to a website.
Formal and Informal CPDs 
There is a difference between formal and informal CPDs. Some memberships require you to have a number of formal CPD hours. In addition, some individuals may simply want to know which kind of CPD learning would suit them. Therefore, it is useful to understand what they both are.
Formal CPDs are often structured. These could include professional courses as well as structured sessions with clear learning outcomes. These formal CPDs are usually approved at giving the required standard of learning.
On the other hand, informal CPDs are often self-directed. Examples include shadowing as well as private independent study. All of these methods of learning must be related to your field to be considered CPD.
It is important to note if you are a member of an organisation that needs to obtain CPD hours, whether they have to be informal or formal. It is often the case that
Benefits of CPDs Online for Your Future
There is a huge range of different benefits of CPDs. Due to this vast range, the College of Contract Management continually adds to the CPDs they offer. Below are a few of their benefits.
They Allow for Committed Learning 
CPD courses are usually short and allow individuals to gain some further knowledge. The majority of the time they do not take a long time to complete and can be taken in individuals free time. For those individuals who work full time doing the same tasks repeatedly, they are unlikely to have many opportunities to develop their learning. Therefore, CPDs are the perfect choice to ensure that they remain committed to learning.
Advance Your Skills At Work 
Many businesses will ensure that their employees undertake a certain amount of CPDs a year. This is usually to ensure that they are updating their skills, especially if they work in a fast-paced industry. They can also generally be great for training. Furthermore, it is also great for those who need a little more help at work or they want to advance their skills for a potential pay rise.
Maintain Memberships
As mentioned previously, a large number of associations and organisations who offer memberships will require such members to gain a certain amount of CPD hours. They may be formal or informal hours. For those that want to maintain these memberships, CPD is a simple and cost-effective way of doing so. In addition, being a member of organisations is highly motivating as it will ensure that you dedicate yourself to learning.
Change Career Specialisms
In addition, there are also lots of CPD courses that are available which can help you to specialise in a particular area of your profession. For example, The College of Contract Management also offers Construction Disputes and Avoidance CPD. This course can help individuals get more involved in the construction industry. Additionally, the college offers the Project Audit and Evaluation course. There is a huge range of other CPD courses that can help you specialise in your industry or just keep you interested.
Improves Mental Health 
It has been shown that continual learning throughout adulthood is beneficial for our mental health. It has been shown to increase confidence, happiness and life satisfaction. Furthermore, it improved self-esteem, as well as the ability to cope with stressful situations. Physiological health is also thought to improve with learning. The activation of the brain to create new synapses and connections is thought to give as an overall boost in health.
Ensures Consistency in Standards
Another benefit of CPD online courses is that they help uphold the consistency in industry standards. This is why many organisations require their members to take them. Professionals in the industry need to keep a high standard which does not reduce over time.
Final Thoughts 
CPD online courses are some of the most efficient ways to learn new skills. They can be taken in your free time, wherever you are in the world. With pre-recorded lectures, you can also stop and start your learning at any point. Furthermore, you do not have to dedicate years to a specific course as they are courses that can be completed fairly quickly.
In this article, we discussed what CPD online courses and the organisations that commonly use CPDs in their practice. In addition, we also talked about the types of CPD courses you can access online in terms of formal and informal and a few of the CPDs that we offer here at the college. We specialise in construction CPDs as they are often required for those who are members of construction organisations. We are often asked whether our expert lecturers can provide a particular subject area for a CPD course. In addition to the construction CPD courses we offer, if this article has interested you in membership, we offer a Chartered Membership Programme for the CIOB.
Construction CPDs are not the only kind that we offer, we also offer some in business-related areas. With all of the benefits and information listed in this article, we hope you have found what you are looking for. However, if you do have any questions, use our live chat or contact us by email or phone.