Upcoming Campus Events
Checkout International Workshops and Online Course-Promo Seminars
Accredited/ Recognised by Following Institutions or Awarding Bodies

Qatar
Quantity Surveyor / HBK Contracting
Claims Preparation and Dispute Management Training Programme
The 4-day training had been very impressive and effective that made me grow personally and professionally, with the presenter being consistent in imparting the information in a manner that all participants are learning and actively participating in all the tasks during the course of the training and I can proudly say that it had exceeded my expectation. Many thanks to our course presenter for being very approachable and kind.

Qatar
Sr. Project Control Specialist / Qatar Kentz W.L.L
It is with great pleasure
I announce my greatest appreciation to the College of Contract Management, during the preparation of  Professional  Report, CCM teacher and staff gave me the valuable guidance and advice which helped to achieve my determined goal for the year. One of my ambitions to become Chartered Member in CIOB, the milestone achieved.  Once again thank you for amazing help!

United Kingdom
Technical Manager / KEEBS / WK Plasterers Ltd
I would highly recommend the college
I was very apprehensive prior to starting the course, not knowing what to expect, but from the first online lecture I was made to feel part of the class. The structure of the lectures are easy to follow and and enable full interaction. The lecturers are all very helpful, providing guidance and direction where needed along with very descriptive explanations of all aspects being studied. Discussions throughout each lecture helped me to understand and retain what was being taught. A very big thank you to the College and all involved who helped me achieve a Distinction in the Chartered Membership Programme.

QATAR
Quantity Surveyor / Galfar Al Misnad Engineering & Contracting W.L.
CIOB Chartered Membership
Producing a good professional review report that meets the requirements and standard for chartered membership of CIOB can be quite challenging. However, with the professional advice of College of Contract Management, I was able to write a good professional review report that earned me my MCIOB in a single submission. I strongly recommend the College to whoever that is seeking to achieve chartered membership.

United Kingdom
Building Surveyor / Peabody Trust
Support from the college was first class
Thanks for providing an excellent service, the support from the College of Contract Management was first class.  I also found the online webinars very informative and useful. I have already recommended the College of Contract Management to my fellow work colleagues, who are now looking at becoming MCIOB !!!.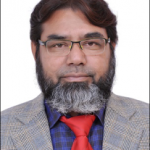 Qatar
Senior Quantity Surveyor / AKTOR
I would recommend the college and the CMP course
Before joining the lectures I had my unknown fears that how would I understand the subject and study materials because of online lectures. But really I appreciate the lecturers who made lectures so descriptive, explanatory and to easily understand. During the lecture I like one thing most that after explaining each topic they put a question for us to know our concentration and understanding towards the lecture. I would recommend the college and the Chartered Membership Programme.