It takes a lot to be a really good business person. You need to be self-motivated, determined and have exceptional time-management skills. As well as a mathematical and logical brain, you must work well as part of a team and under the pressure that goes with your job. Most importantly of all, you'll need strong knowledge to give you a fighting chance in a competitive industry. This is where business management courses come in. Whether you're looking to start a small business or grow a large one, having proper training in business management is essential. By studying business management, you'll gain knowledge of the industry that is vital if you want to succeed.
The College of Contract Management offers a wide range of business management courses that will set you up for your future. Our courses suit current managers, workers aiming for promotion into management and aspiring university students alike.
What is a Business Management Course?
A business management course is designed to prepare you for the world of business and know-how to help your future company to achieve its goals. There are eight main areas that you will study, any of which you can choose to specialise in. These are:
Marketing
Learning how to sell your product or service is probably the most important part of a business. Without sales, the business will certainly collapse. Marketing is about understanding your customers, how best to reach them and moreover how to advertise in a way that will appeal to them.
Accounts
There is no business without money and to handle this properly there must be an accounts team. Even small businesses use accountants to make sure their finances, payslips and taxes are correct and above board.
Operations
To be a part of a business, it is important to know how teams within a business work together and what systems they use to get their jobs done efficiently. If you wish to run your own business, understanding of operations is a must, as you may one day be implementing them.
Law
Being up-to-date with the law surrounding business will keep you in business. It's the responsibility of every staff member to ensure that their actions obey the law, particularly with the arrival of GDPR 2018. This is especially important for those who wish to work in Human Resources.
International Business Communication
Different countries have different business cultures and currencies. International Business Communication teaches you how to trade in and with foreign businesses. Also, with globalisation in full swing, it's a good idea to be aware of Britain's various industries' places in the global market (before and after Brexit).
Business Information
This is information that businesses gather in order to understand their customer and market.
Economics
As well as being about money, economics is primarily about informed decision making about the goods or service your business sells.
Managing People
Last but by no means least, dealing with people is an unavoidable part of business. If you want to be a manager then you will need a flair for understanding and communicating with people from all levels of your company. Managing people will help you to develop managerial skills, network and build relationships with other companies and to know what to do if you get a difficult customer.
What Use is a Business Management Course?
As well as giving you the aforementioned knowledge, business management course are a sparkling jewel on your CV. Unlike many other courses, business studies give you a footing in any business out there. This means that unlike someone who chose a very specific subject, you have a lot more employment opportunities open to you. What's more, with the graduate jobs market increasingly tough, more and more young people are choosing to start their own businesses.
This unemployment rate is less of a concern for business management students, however. Business management graduates have a significantly higher employment rate than the average. This linked article claims that business graduates are three times more employable than other graduates transferable skills and knowledge you learn on your course are valuable to employers looking to hire the best people for their businesses.
Read this inspiring story from a man who used a business management course to fix his business and his career.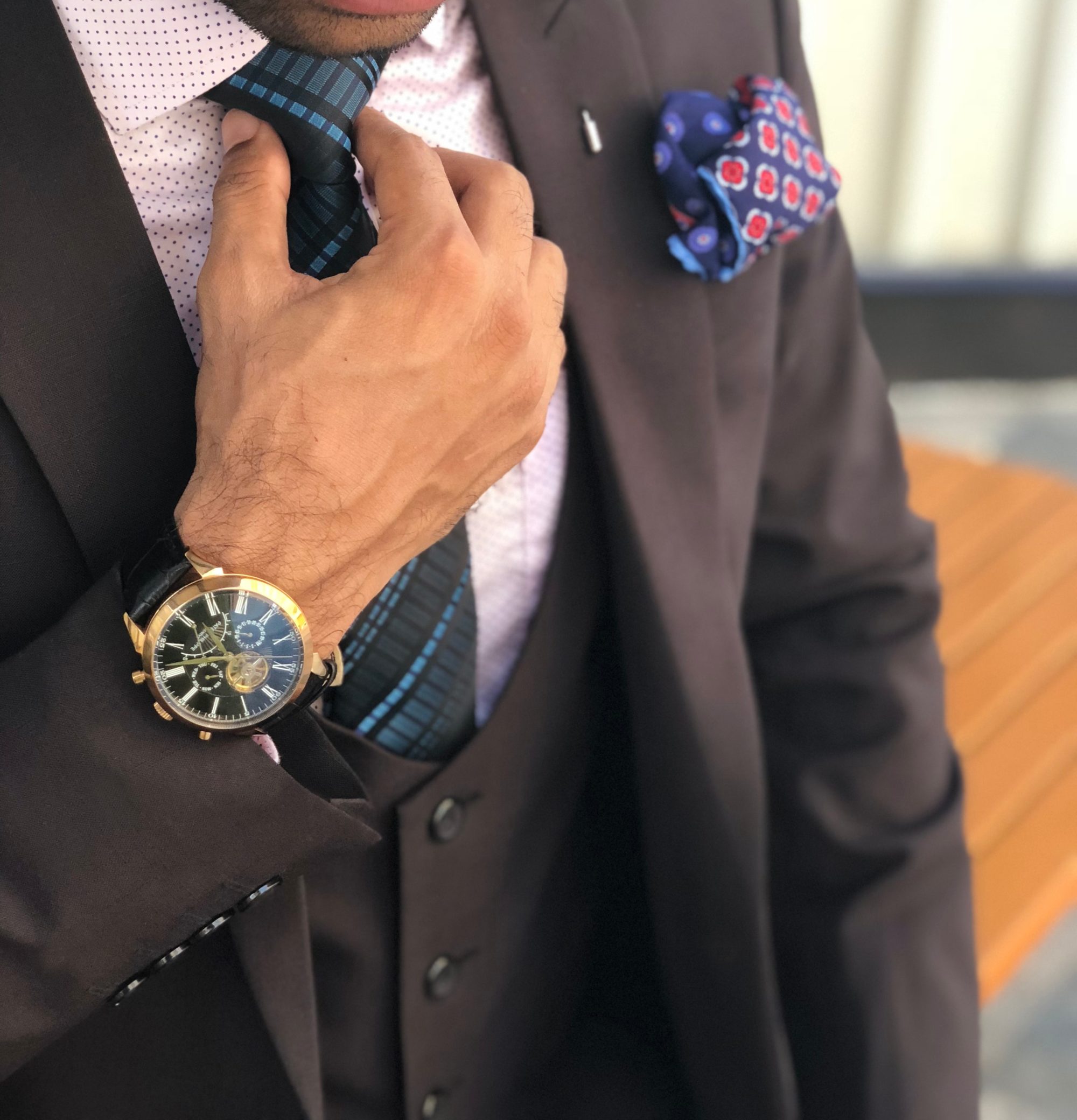 Live Online Business Management Courses
The College of Contract Management provides an array of business and management courses for any budding businesspeople. Our courses are live online, which is an exciting, modern way of bringing the benefits of classroom teaching to home learners. In live online lectures, you can ask the lecturer questions during the lesson. All our lecturers are qualified and experienced professionals. Together, we provide you with a high-quality British education.
Our accessibility means that even if you're working full time and living outside of the UK, you can still gain your qualifications with ease and comfort. We even offer flexible payment plans in order to help you spread the cost of your studies and minimise the impact on your income.
CMI Business Management Courses
The College works with the CMI (Chartered Management Institute ) to provide business management courses of the highest possible quality. CMI is a leading Chartered Institute whose members are chiefly recognised, high-achieving managers. They work to further improve and innovate management. The following courses are accredited by the CMI and taught by the CCM.
Certificate in Strategic Management and Leadership (CMI Level 7)
Diploma in Strategic Management and Leadership (CMI Level 7)
Extended Diploma in Strategic Management and Leadership (CMI Level 7)
HND Business Courses
We have recently unveiled our new set of Higher National Diplomas (HNDs) in Business. These are awarded by Pearson Education, who we have worked hard with in order to ensure that the courses meet their high standards. Each HND course takes 2 years to complete and there are 7 specialisms that you can study.
Accounting and Finance

Human Resource Management

Business Management

Marketing

Entrepreneurship and Small Business Management
Law
Operations Management
Business Management Jobs
The beauty of business management is that it allows you to enter whichever industry interests you the most. In other words, it enables you to follow your passion. Whether you love science, sports, beauty, animals, history or video gaming, there will be a business for it that you can be a part of. Therefore, based on the subject areas described above, here are some job roles that you could enter within your favourite industry.
Marketing
Best suited to: Extroverts with a flair for attracting people to their ideas and don't mind working long or irregular hours to get the job done.
Job roles:
Market Researcher
Product Manager
Media Buyer
Accounts
Best suited to: Logical, reliable people who love logical, reliable maths.
Job roles:
Accountant
Actuary
Stockbroker
Operations
Best suited to: Someone with boatloads of common sense who can lead calmly under pressure.
Job roles:
Operations Manager
Business Development Manager
Ergonomist
Law
Best suited to: Sharp individuals with next-level analytical and research skills and an eagle-eye for detail.
Job roles:
Solicitor
Barrister
Arbitrator
International Business Communication
Best suited to: Those with strong people skills and a genuine interest in other cultures.
Job roles:
Intelligence Analyst
International Aid Worker
Special Agent
Business Communications
Best suited to: Eloquent communicators with high emotional intelligence.
Job roles:
Relationship Manager
Public Relations (PR) Manager
Recruitment Manager
Economics
Best suited to: Logical and innovative minds with the confidence to make decisions.
Job roles:
Financial Planner
Economic Researcher
Financial Analyst
Managing People
Best suited to: Emotionally intelligent people with compassion, common sense and great communication skills.
Job roles:
Human Resources (HR) Officer
University Lecturer
Coach / Adviser
Business Opportunities of 2020
There's been a flux lately of young "entrepreneurs" supposedly showing how quickly and easily they've made huge amounts of money in trading. Despite their social media portrayal, it's a very bad idea to be lured into their scams or even try to make money by trading cryptocurrency. In reality, the majority of these kids actually make a fraction of the income that they say they do. The money they do make is by advertising the brands that they're boasting about buying and also selling you useless advice on trading. What's more, they're rarely qualified or even experienced. If you really want to make your fortune in the fast-paced and often glamourous stock market, then aim for the floors of the Square Mile.
There are, however, better business opportunities about at the moment. One of the most lucrative career paths a Business Management course graduate can take is that of investments banking. If you can get into companies like ET, ENG, PWC, IBM or Deloitte, then there's enormous potential. These are incredibly competitive areas but if you have the determination, resourcefulness and proper qualifications then you can succeed.
Famous Business People
In order to round this off with some interesting trivia, it's worth discussing a few of the richest and most renowned business people of all time. Thus, here are some of the goodies and a baddy of the business world.
Richard Branson
When Richard Branson left school, his headmaster said the dyslexic school leaver would either end up in prison or a millionaire. Since then Branson has gone from being a business 'Virgin' (hence the name) to being one of the most successful entrepreneurs of all time, with a net worth of around £3,000,000,000. That's a hundred thousand times the average wage in the UK.
Walt Disney
It all began with a mouse. That's the phrase Disney famously used in retrospect of his animation business empire. Disney was not always a business magnate though. He was committed to animation as an art form which led to some financial flops, most significantly Fantasia and The Black Cauldron, despite the latter being a magnificent film with many similarities to the Harry Potter series. He also infamously overworked his staff in an effort to meet unrealistic deadlines. What he did do brilliantly, however, was to turn his childhood passion for cartoons into a global entertainment empire. Of course, without him, we wouldn't have the most magical place in the world – the Pirates of the Caribbean ride in Disneyland Paris.
Marcus Licinius Crassus
Not to be confused with the phrase "rich as Croesus" (Croesus was an ancient king of Lydia), Crassus was in fact a famously wealthy powerhouse in Ancient Rome. He was pals with Julius Caesar and most notoriously acquired his wealth by buying burnt or dilapidated buildings. This was often while they were still on fire, and in return for the sale at a dismally low price, his fire brigade would put the fire out. A lot of his fortune was gained through slave trade though, and it was these slaves who rebuilt the properties that he'd pocket the profit from. Crassus was a wheeler-dealer and nothing but his resourcefulness can be said to be inspirational, in fact the way he made money was abhorrent, but he was stinking rich.