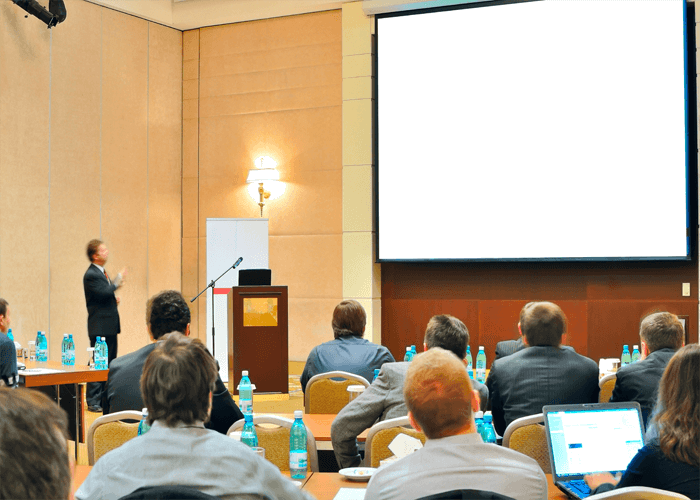 Digital Marketing and SEO Face to Face (Practical Based) Training Course
2 Day Weekend Programme 
Recognised for National Occupational Standards (NOS)
UPCOMING PROGRAMME:
Doha, Qatar – on 11th and 12th May 2018
Single Registration is only GBP £599 per participant



Group Registration is only GBP £559 per participant

Introduction
This is a practical based training course which will provide you and your employees, who are working as digital marketing and SEO specialists, business development professionals, new business entrepreneurs and online business professionals with a brief overview and the skills required to ensure that your company or product are ranked top in the search engine results pages (SERPs) through organic and white hat methodologies. The course is also suitable for beginners and intermediate professionals.
The course content includes introductory digital marketing and seo, organic search engine optimisation, search engine marketing, digital marketing and seo process, on-site and off-site optimisation of websites and more.
The main focus of this course is to provide you with the information and skills needed to ensure that your business, website and other marketing strategies are set correctly to increase sales and promote rapid growth of your business.
Course Presenter
Experienced Trainer
US-based Professional
Works as a Senior SEO Consultant
More than 20 Years' Experience
Benefits of the Training
You will gain British National Occupational Standard Digital Marketing Certification;
You will build your skills in search optimisation, campaign tracking and integration, revenue metrics analysis, digital measurement and more;
You will improve your knowledge and skills through practical exercises;
You will be trained by a senior Digital Marketing and SEO Expert who will provide the latest strategies and trends throughout the structured programme;
The training will deliver applied skills through practical examples and theory which is necessary to understand the fundamentals of digital marketing and SEO strategies;
The class size will be small to ensure that you gain the practical skills from the trainers;
You will be given the opportunity to improve your problem-solving and planning skills;
You will be guided on the steps of developing a digital marketing and SEO plan for your organisation.
Course Structure
Day 1
9.00 – 10.15
Introduction: programme, course presenter, and participants
Understand how Search Engine Optimisation (SEO) leads digital marketing and SEO practice
SEO on-boarding process and buyer-persona development
10.15 – 10.30
Morning Tea/Coffee Break
10.30 – 12.30
The "5 Pillars of SEO" methodology
An introduction to digital marketing and SEO process templates
On-site optimisation of websites – Part I
1. Initial keyword research
2. "Low-hanging Fruit" keyword research
3. Keyword mapping process
12.30 – 1.30
Lunch Break
1.30 – 3.00
On-site optimisation of websites – Part II
1. Meta tags, alt/image tags, content optimisation, hyperlinking, URL structure
2. Boost click-through-rates by creating the perfect snippet for each and every page on your website
3. Rich Snippets: An introduction to Schema.org and Google Markup / Data Highlighter
3.00 – 3.15 
Afternoon Tea/Coffee Break
3.15 – 4.30
• SEO audit: technical and functional
• Day One Recap and Q&A
Day 2
9.00 – 10.15
An introduction to Search Engine Marketing (SEM): Learn how to effectively advertise with Google AdWords and social media platforms such as Facebook, Twitter and LinkedIn
10.15 – 10.30
Morning Tea/Coffee Break
10.30 – 12.30
Content marketing: SEO writing and content development:
1.   Developing search engine optimised content
2.   Content marketing strategy development
3.   Content calendar development and maintenance
12.30 – 1.30
Lunch Break
1.30 – 3.00
Off-page search engine optimisation – Part I:
1.   Backlinks: Learn how to evaluate and develop a winning backlinking strategy
2.   Business and directory listings
3.   Press releases for SEO
4.   LinkedIn and About.me for SEO
3.00 – 3.15
Afternoon Tea/Coffee Break
3.15 – 4.15
Off-page search engine optimisation – Part II:
Developing a social media strategy that will support your overall SEO efforts
Content calendar development
Social media tools
Digital marketing and SEO success: Combining the forces of content marketing, SEO, and social media for online lead generation
4.15 – 4.40
Participants
The course is designed for the following professionals, but not limited to, who are interested in learning how to incorporate digital marketing and SEO strategies and gain practical skills:
Marketing Assistants;
Marketing Officers;
Digital Marketing Personnel;
Sales Personnel;
Marketing Managers;
Entrepreneurs;
Directors;
Business Development Personnel;
New Business Entrepreneurs;
Social Media Campaigners;
Online Business Freelancers.
Learning Outcomes
You will understand how you can use digital marketing and SEO to increase sales and grow your business easily;
You will be able to apply organic SEO through white-hat methodologies that will bring the highest traffic to your website;
You will obtain skills in the basics of inbound marketing, SEO, landing pages, blogging, conversion optimisation, lead nurturing and email marketing, as well as how they all work together for a cohesive and more effective inbound marketing strategy;
You will be able to apply digital marketing and SEO tactics for Facebook, Twitter, LinkedIn, Pinterest, Instagram;
You will be able to audit your organisation's current website and recognise the fundamentals of web analytics, plus how to create a Google Analytics account to glean insights into traffic and audiences;
You will be able to build and publish a well-structured, high-performance optimised website through on-site SEO techniques;
You will understand organic search marketing strategies to boost conversions, stand out against competitors and ensure the best possible ROI;
You will understand paid search, how it differs from organic and the key benefits of both;
You will be able to plan and execute a content marketing strategy in a cost-effective manner to obtain the best results;
You will be able to apply Digital Marketing and SEO methods to select the best digital & social media tools for the target audience to achieve optimum results.
Total Course Fee
Single Registration is only GBP £599 per participant
Group Registration is only GBP £559 per participant
All costs are subject to VAT. The Course Fee excludes overnight hotel stay.
You can make payment online at www.theccm.co.uk or alternatively by bank transfer to College of Contract Management, Sort Code: 60-01-13 Account No: 44129122 Bank: NatWest Bank (For International Payment-SWIFT Code: NWBKGB2L, IBAN: GB54NWBK60011344129122)
Registration
The College's website has easy access for registration, either single or group candidates, with secure online payments through the checkout process.
If you have difficulties with registration and online payment, the College also accepts registration via email and can offer easy payment options. If the course fee is being paid by a company, we can issue an invoice on receipt of a purchase order or email confirmation.
Our admission team is keen to assist visa application of overseas participants, airport pick-up and overnight hotel stay. Our admission coordinators will be contactable on
admission@theccm.co.uk or alternatively +44 (0) 1420 85999.