Bangkok, Thailand - You can Register Online
---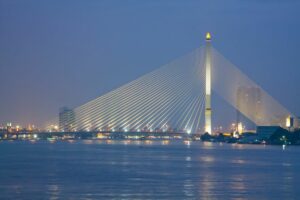 Below you can find the various courses offered in Bangkok Thailand. You can click on the 'register' button below to sign up. Due to Covid-19, these are currently offered online. However, we plan to continue to offer these when possible.
College of Contract Management in the United Kingdom offers face to face courses and in-house training programs. These are offered in sectors including engineering, construction, IT, networking, marketing, sales, business, leadership, and management etc.
The college contacts regular programmes so that you can enrol individually or in group with a minimum of two people. The college usually offers face to face courses at weekends so you can follow the course without applying for any holidays at your work.
If you wish to organise in-house training through your employer or institution from any part of the world, we will email you a proposal to match your requirements. We are happy to consider other face to face courses in Bangkok, Thailand.
| Course Code | Title | Date | Fee | Apply |
| --- | --- | --- | --- | --- |
| 6601 | Forensic Schedule Analysis | Live Online due to Covid19 | £890 | Register |
| 6602 | Claims Preparation & Dispute Management | Live Online due to Covid19 | £1,092 | Register |
| 6603 | Site Contract Management & Change Management | Live Online due to Covid19 | £1,092 | Register |
| 6604 | Digital Marketing and SEO | Live Online due to Covid19 | £599 | Register |